Description
'instant cool'
'evocative… allusive and moving'
'infectious and bursting with ideas'
'Miles, Floyd, Zappa'
The Quartet is the remarkably free, natural and unbounded collaboration of four very different, but like-minded musicians. These contrasts and connections are explored in their new album 'Illuminated, a vivid and expansive expression of their many musical horizons.
Citing an exhilarating mixture of influences including Thelonius Monk, Brad Mehldau, Radiohead, Charles Mingus, Pink Floyd and Miles Davies, The Quartet's creative heart is Jack Hues and Sam Bailey.
Despite radically different musical backgrounds, they have become an intuitive and prolific creative partnership. A gifted songwriter and composer, Jack has a string of top 20 hits, film soundtracks and production credits to his name, including Wang Chung and Definition of Sound. Sam is a classically trained pianist, a former pupil of the late Ronald Smith, who brings enormous talent as a composer and improviser to the process.
Their skills and ideas are given greater breadth and depth by seasoned session player Rutledge Turnlund and drummer Michael Porter. They are joined on four of the six tracks by saxophonist Paul Booth, one of the brightest rising stars of the British Jazz scene, and by classical violinist Charlie Brown. With the input of producer Chris Hughes, best known for his work with Tears for Fears and Adam and The Ants, the band have inspired and developed some of Jack Hues' most innovative compositions.
In 'Illuminated' The Quartet has escaped from the narrowcast and formulaic, expanding their creative perspective into something distinctive, vibrant and particular. From the hauntingly beautiful 'Fallujah' to the irreverent energy of 'Brahms Blues', 'Illuminated' is a glorious and real journey of adventure and possibility.
TRACK LISTING:
Magonia Heights
Fallujah
Waltz For Mel
Brahm's Blues
Miles Off
Nervous?
CATALOGUE No: HeCD001
Delivery Usually 2 / 3 working days.
No-fuss returns If you're not happy with your items, return them unused within 14 days for a replacement or refund.
Related Products
Available in MP3 and WAV digital download
RELEASE DATE:
12 November 2007
Listen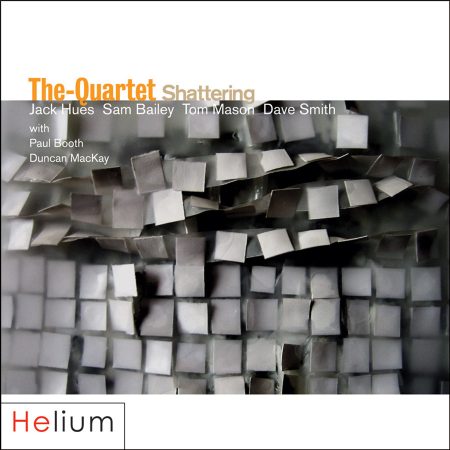 Available as CD, digital download RELEASE DATE: 16 June 2008
Listen